Safeguarding
At Twydall Primary school we agree that safeguarding is EVERYONE'S responsibility.
It might be difficult to accept, but any child can be hurt, put at risk of harm or abused, regardless of their age, gender, religion or ethnicity.
Safeguarding legislation and government guidance says that safeguarding means:
protecting children from maltreatment

preventing impairment of children's health or development

ensuring that children are growing up in circumstances consistent with the provision of safe and effective care.

taking action to enable all children and young people to have the best outcome
and
"The action we take to promote the welfare of children and protect them from harm - is everyone's responsibility. Everyone who comes into contact with children and families has a role to play."


Twydall Safeguarding Leads

Working Together to Safeguard Children (WTSC) 2022
This focuses on the core legal requirements, making it clear what individuals, organisations and agencies must do to keep children safe. It puts children at the centre of the system and states that everyone who encounters children has a responsibility to protect them from harm and promote their welfare.
WTSC identifies four categories of abuse: Physical, Sexual, Emotional and Neglect. You should ensure that you and your staff are familiar with these categories and the potential indicators.
Working together to safeguard children - GOV.UK (www.gov.uk)
We are an Operation Encompass school.
Operation Encompass is an initiative whereby the DSL in a school/college will be informed if a pupil has been involved in, or present, at a domestic incident that the Police have attended.
The information from the Police should be recorded in the child's safeguarding file and shared with other professionals on a need to know basis in order to provide support and early intervention for the child. E.g. the class teacher or the child's social worker. ​
The Police may have already completed a Request for Support based on the incident, but sometimes they don't, or there is a delay. If you assess that the child is at significant risk, based on additional information you have, you should complete a Request for Support yourself.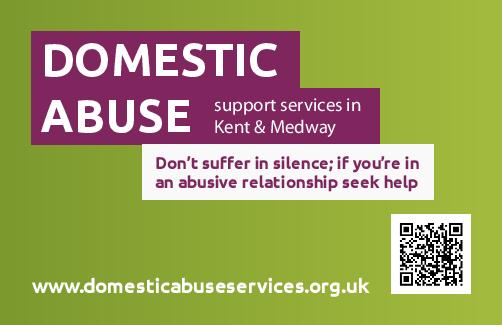 National Domestic Abuse Helpline
---
Anti-Bullying
Anti-Bullying Alliance is a coalition of organisations and individuals that are united against bullying.
Bullying can happen anywhere and be about anything. We've got advice about different types of bullying, and how you can get help and support.
Childnet - Cyberbullying Understand, Prevent and Respond'
Childnet have produced guidance which is designed to support schools in preventing and responding to cyberbullying.
Kidscape help reduce the impact of bullying and harm on young lives through:
• Building communities of support
• Reducing isolation and loneliness
• Promoting positive relationships
• Supporting resilience and wellbeing
• Helping children recognise and respond to bullying behaviour.
Other useful links
Barnardo's provide a range of services to help and support families across the UK, working with organisations and professionals so that children get the best start in life.
The NSPCC provide services across England to help give children and young people the support they need to thrive.
They have service centres in London, the South West, South East, Central and North of England. They work with children, families and professionals. They support parents and families in caring for their children and provide therapeutic assistance to help children move on from abuse.
Fearless
Fearless is a site where you can access non-judgemental information and advice about crime and criminality..
What makes this site different is they also provide you with a safe place to give information to them about crime - 100% anonymously.
They have 8 Fearless Outreach Workers delivering workshops to young people and professionals in a variety of areas across the country.
Contact them at Fearless@crimestoppers-uk.org to find out if they have a Fearless Outreach Worker in your area.
Educate Against Hate, is a government website designed to support teachers and education leaders to help them safeguard their students from radicalisation and extremism. The platform provides free information and resources to help staff identify and address the risks, as well as build resilience to radicalisation.
Young Minds provide information, support and advocacy for young people with mental health issues. Their 'Wise Up' document provides advice and guidance for promoting children's wellbeing in schools.
You can find our E-Safety Information HERE.