Reception
Learning in Reception
At Twydall Primary School we believe that children:
should be supported to learn through their play, enjoying the process of discovery
should feel safe and cared for in their environment
should develop relationships with adults and children that are supportive, fun and joyful
should be allowed the time to immerse themselves in their play, learning, practising, rehearsing and applying new skills
develop a love for learning and taking risks
Early Years Foundation Stage Curriculum
There are 7 areas of the curriculum:
Prime Areas:
Personal, Social and Emotional Development
Physical Development
Communication and Language
Specific Areas:
Literacy
Mathematics
Understanding of the World
Expressive Arts and Design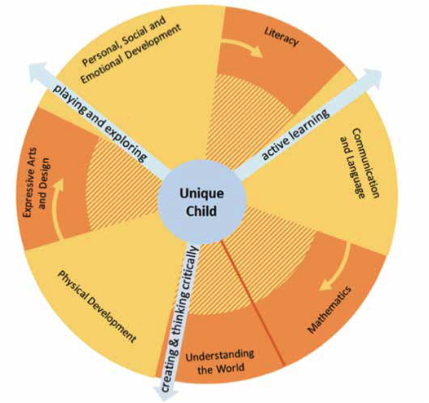 At Twydall Primary School we follow the children's interests to develop themes and topics that allow the children to build on their skills and knowledge over time. Literacy and Maths are taught in small groups at specific times each day, Maths and Literacy are embedded into the continuous provision allowing numerous opportunities for pupils to practise, rehearse and embed skills taught.
There is a strong focus on Speaking and Listening activities with a daily rhyme sessions and story time at home time so that children go home with a story in their heads. Developing vocabulary is a focus for Twydall primary school and children are introduced to new vocabulary that links to the topics, interests and books that we read. Children have regular opportunities to participate in paired talk supported by staff.
Children learn inside and outside during continuous provision, the "learning hub" is a specific classroom that is set up to allow children to independently access resources that support all areas of learning the environment in effect acts as the third teacher. Staff plan enhancements to the environment that link to children's interests and allow them to apply skills that have been taught.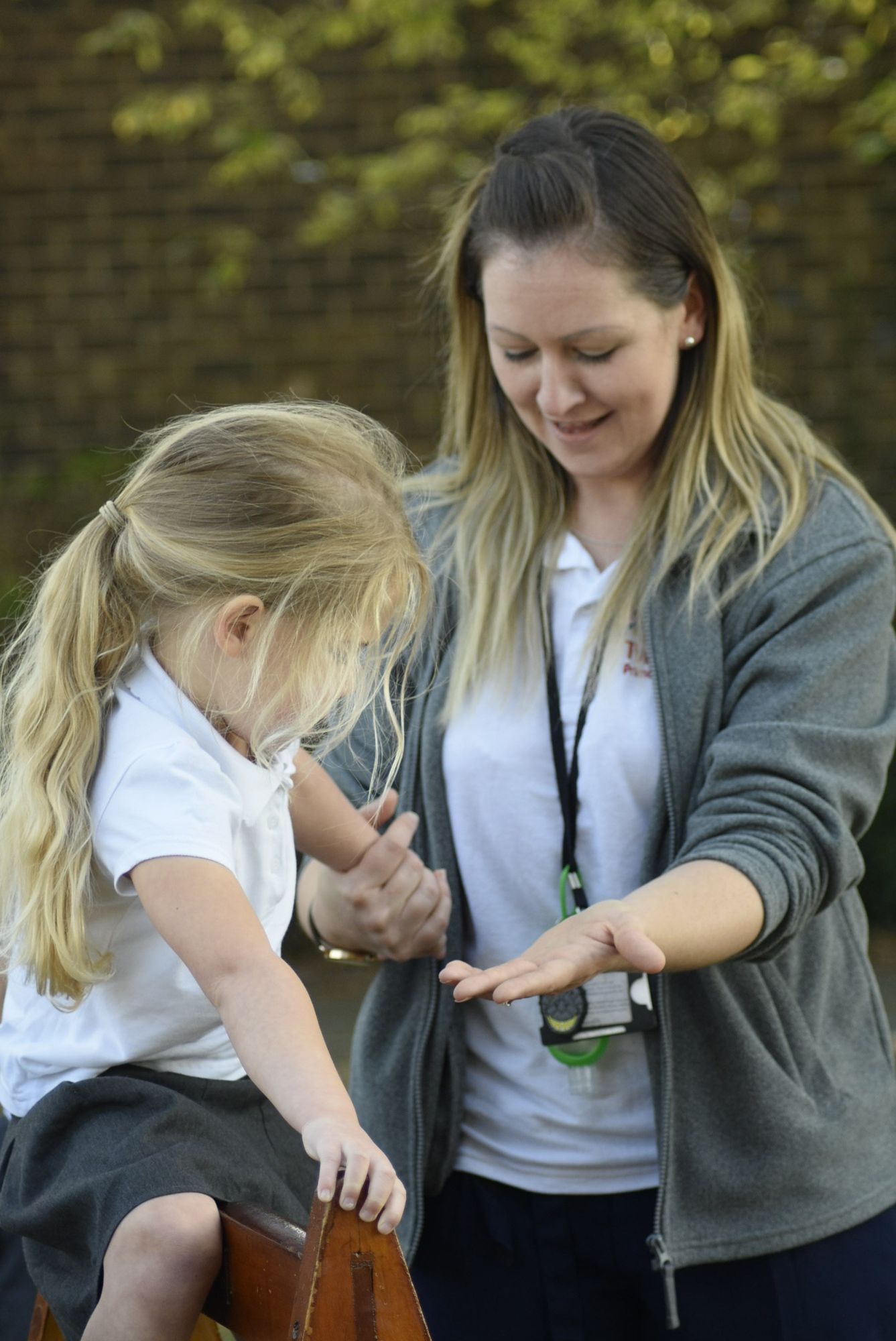 The reception garden is accessible to children during
continuous provision and is carefully resourced and planned so that the children can apply their learning in a more challenging and open ended environment. We appreciate that not all children have the opportunity to develop gross motor skills required for children to move confidently, outside learning allows children the freedom to move their bodies in a way that requires coordination and strength as well as manageable risks for children to navigate. Children can experience the seasonal changes in the environment and develop a greater understanding of growth and change in a "real" setting.
Children are supported by skilled adults who scaffold children's learning through talking, observing, scaffolding, encouraging and questioning. Children are encouraged to reflect on their learning and the process of learning identifying ways to improve or challenge themselves. Children who need additional support are identified early and staff plan additional activities designed to rapidly narrow the gap.
We are an inclusive school and children are happy and
supportive of each other, they are encouraged to talk about their feelings and behaviour. They recognise that they have similarities and differences with others and respect that.
How do we teach reading and writing?
We use a scheme called Read, Write, Inc. This will systematically teach the letter sounds (Phonics) to your child whilst teaching reading and writing as well. You can find out more here.

BBC Bitesize
The following website is packed full of advice and guidance around applying for school, preparing their child to start school and supporting them during the early days of school life. Please take a look HERE.