Training with The Dog Mentor
This week, Coco has been training with Jenny from The Dog Mentor!
The staff and Coco have learnt lots of new skills including:
How the children should approach coco.
Clicker training to get coco to come and walk nicely alone corridors ect
Coco will be learning tricks for the children to do with Tricks included ringing a bell, twisting, high five.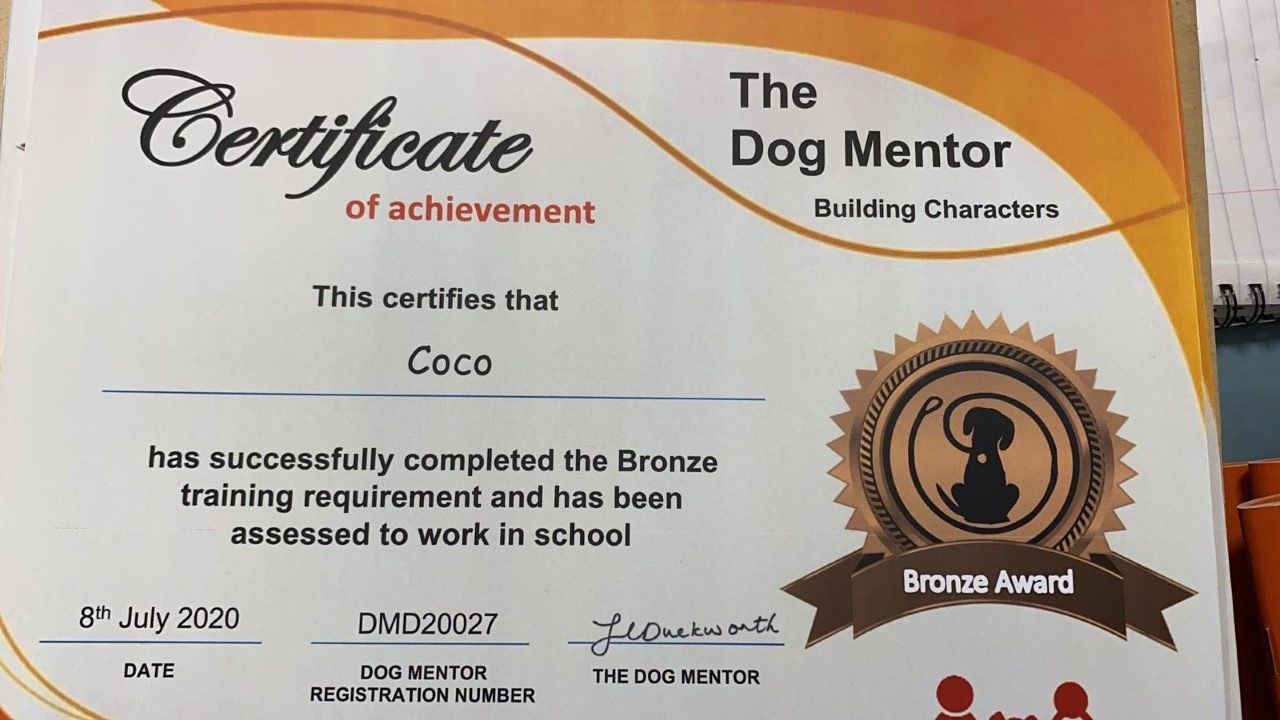 Coco was an absolute star and earned herself the Bronze Award! Well done Coco!
We will now be passing on our new skills and knowledge to the children.