Whole School Art Project
'Only one you' by Linda Kranz – Whole School Art Project
LI: Can I learn to use a story as inspiration for an artwork?
We have decided to carry out a whole school art project, which you can be involved in whether you are in school, or at home!
The project is inspired through a lovely story called 'Only one you' by Linda Kranz. The artwork we are going to create will look something like this: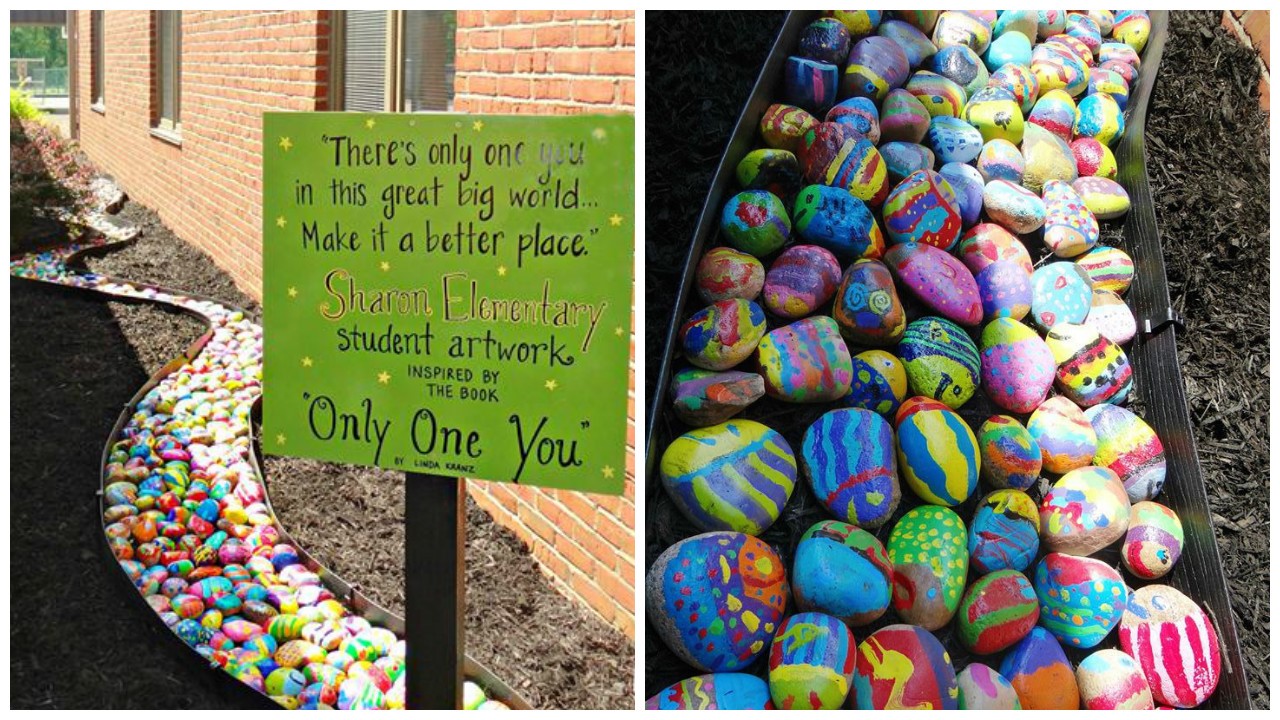 Instructions:
· Read the story (with an adult or sibling if required).
· Discuss the themes with family or chat with friends online or via telephone: friendship, transition (moving on), loyalty, individuality, kindness, art, well-being…
· Find a smooth rock or pebble.
· Use permanent markers or paint to decorate like the ones above.
· Write your name on the underside.
· Take photos and upload to Teams or Tapestry. You can also send to your teachers via email.
· Keep somewhere safe so that you can add it to the display when you come back to school.
Please see the attached PowerPoint.