Meet the Governors
Mick Horton - Vice Chair of Governors
Co-Opted
Mick has been a Governor since September 2015. He previously worked as an Applications Engineer, Project Manager and Program Manager for Delphi Diesel Systems, formerly Lucas CAV. He retired in 2014 after 38 years with the company. He has lived in Twydall for over 34 years.
Mick has a grown up family of 4, all of whom attended Twydall Primary and Rainham Mark. Mick believes that a good education is essential for all children to achieve their full potential.
Mick is a keen white water kayaker, cycle rider and enjoys walking. When the weather is bad he keeps fit using the gym at Medway Park. Mick enjoys languages and speaks German, French and Spanish to varied levels, attending classes to try and maintain his proficiency.
Mark Prenter
Co-Opted
Awaiting Profile/Photo
Mike Green
Parent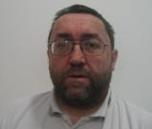 Mike has been a Parent Governor for a number of years. Mike has worked for a variety of financial institutions in the City of London during his 25 year career. He has since taken time out to raise his two daughters, both of whom have attended Twydall Primary School, which Mike attended himself as a child. Mike is an avid sports fan and Gillingham FC season ticket holder with his daughters. Mike considers the support given to his family from the school has been first class and by being part of the Governing Body, hopes to repay that support.
Gemma Simpson - Safeguarding and Inclusion
Staff
Gemma has a long history with Twydall primary school which started when her first child joined the school. Gemma has three children who have all started their journey here in the nursery and carried on through to year 6.
Gemma started working at Twydall as a midday meals supervisor and after completing her Teaching Assistant qualifications at the school she has since worked within early years.
Gemma is looking forward to the school making more links with the community.
Terry Whittaker
Trustee
Terry has 32 years in the Insurance Industry, incorporating senior roles in operations and management and has a certificate and diploma in Company Direction from the Institute of Directors. Terry has also spent three years working in the charity sector. He currently leads an Anglican Church and is studying for an MA in applied theology. Terry has been a parent Governor at RMGS for over six years.
Matt Norris
Co-opted Governor
Awaiting profile/photo
Kim Shersby
Co-opted Governor
Awaiting profile/photo
Neal Purser
Staff Governor
Awaiting profile/photo